Want to write for us, at TheChiangMaiGuide.com?
We currently allow talented authors and bloggers to write for us about their experiences of Chiang Mai, Thailand.
What we're looking for:
100% original, non-promotional content — 1,000+ words
Topics that would be helpful to people visiting Chiang Mai:

Places to see in Chiang Mai
Places to eat in Chiang Mai
Travel experiences & stories of Chiang Mai

Our expectation is that you have reviewed our articles and have become familiar with our brand tone, style and the topics that are of interest to our audience.
No more than 1 backlink to your website in the article. You can link to quality resources, blogs, and educational content so long as they are DR 30+.
Your article must be centered around at least one target keyword with >100 monthly organic searches.
Images and videos are encouraged! Our readers will love to see your unique perspective of Chiang Mai.
Provide a 1 – 2 sentence bio with your headshot (square dimension at least 200×200)
No more than 2 – 3 outgoing links per 1,000 words, and please cite your sources when making statements or sharing stats.
Include links to sources and links to other resources on TheChiangMaiGuide.com when possible.
Once published on our blog you cannot publish it anywhere else, including your own blog.
Our editorial team reserves the right to make final edits, which may include removal of promotional content, removing competing or excessive backlinks, or rewording copy.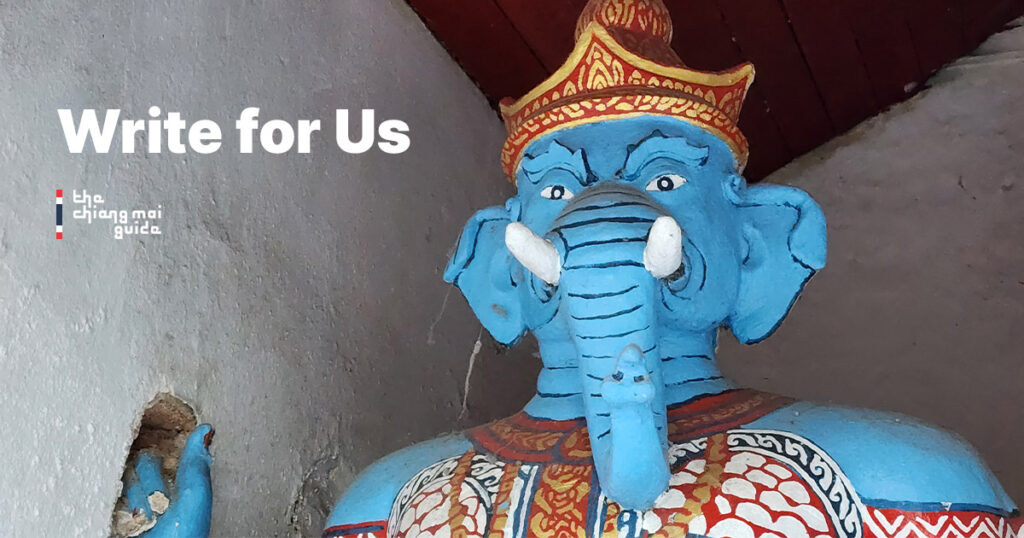 How to Submit a Pitch
Please make a copy of this brief. After carefully reading our guidelines above, you can fill out the form below with a link to your pitch. Please allow us 2 weeks to review and get back to you.